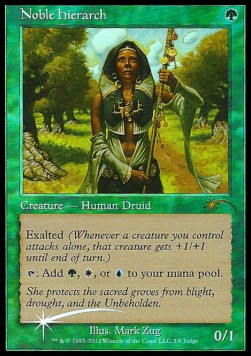 Any suspect of an infiltrated QL Magic agent inside WOTC organization? 😉
It seems that occasionally someone tries to come back to the old style in graphics and now, after reprinting Dark Confidant
and Sword of Fire and Ice with the old frame, here we have a new bomb: Noble Hierarch!
We appreciate this choice but obviously, you can't play it in QL Magic!